Website Design in Ukraine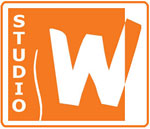 Studio W specializes in making and complex promotion of sites in the network, Ukrainian and Russian markets and markets of other countries. We are ready to cooperate with foreign companies in the sphere of their website promotion in Ukraine. It gets a great opportunity not only for monitoring Ukrainian market, but to promote products in Ukraine. There is also exist a possibility to create a virtual office.
We offer:
Website making in Ukraine
Website promotion in Ukraine
Registration in the catalogue of MIRZT (enterprises and products)
SEO audit of websites
Promotion of your business projects through Internet is the priority task of the studio W. We do search system optimization, consulting and analytics, contextual advertising development and also look for new technologies for realization of internet marketing.
We don`t set the task to create a regular website, but to make a web project , which helps you to develop your business. In our comprehension, the perfect website is like a professional marketing tool, free and easy to share, mutate according to visitors` reaction. And though such a website isn`t able to substitute the whole organization structure of the company, but it can truly function as a separate its department.
But without cooperation with search programs, even a quality made website is faced to failure, because it won`t be seen by its potential visitors . And this is the point, that should be stressed on. At the same time, a plain one, but which is promoted in a proper way, can bring much more profit than some expensive project.
That`s why when our studio makes website on Ukrainian market, even some small project , first of all in our work we try to promote web pages. It gives the opportunity without additional costs to set your website among the firsts in the search results and thereby to acquire visitors and customers.
Website promotion in Ukraine
You are wrong to think, that if you have already a website you have an advantage. Website makers know well, that any website needs promotion to increase its rating in search systems. W Studio will help you to promote your website in Ukraine.
Website promotion in search systems includes several stages:
On the preparatory stage it is necessary to analyze a website of rivals, who are leaders in their sphere with their successful experience.
On this stage the main key phrases are set, that should detect your website as visitors type them. They are so-called "semantic core" of the site.
The second stage presupposes internal website optimization, which comprises the development of its structure, relinking, headline writing, keyword filling, and also work on its efficiency.
The next step is the optimization of external factors, to make the website prestigious one. It can be obtain with the help of links, leading to your website. In this case it is very important to know resources, these links are taken from and what they can give.
Complex website promotion gives the opportunity:
to place your website into top 10 after one month
to increase the amount of website visitors in 10 and more times
For more effectiveness of website promotion, it is necessary to monitore the results, for the further development of the project.